Dolphin Stairlifts (South West) Ltd are an independent provider of stairlifts, through-the-floor-lifts, pool hoists and other lifting solutions to clients in Devon. As such, we are also referred to as 'Dolphin Devon Stairlifts'.
Being an approved agent for many of the largest manufacturers in the industry including Stannah, Wessex, Access, Stiltz homelifts, Platinum, Terry Lifts and Bruno means we can provide the right product for your individual requirements at the best price.
Our team prides itself on being highly professional whilst offering that personal touch and warmth which comes naturally from a family-run business.
Part of the Dolphin Lifts Group of independent companies, Dolphin South West has been operating in Devon since 1996 and is owned and managed by Steve and Sandra Carpenter, son Perry and daughter Natalie. Along with a growing team of 14 staff, we're all working hard to provide great customer service across Devon.
We welcome feedback from all our customers: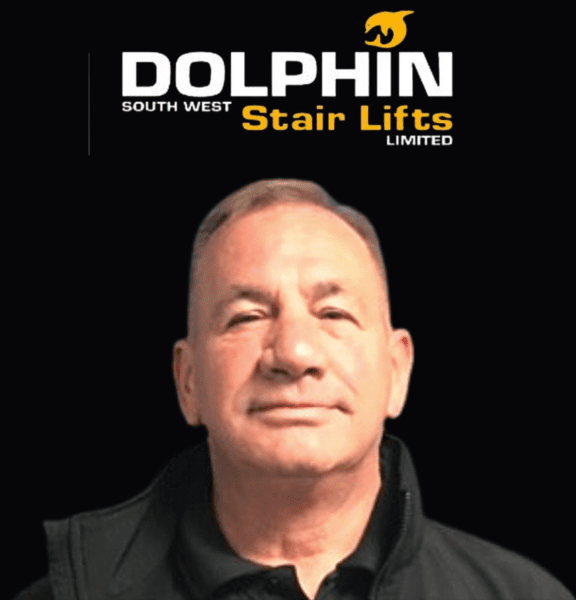 With over 40 years' experience in the lift industry, Steve knows stairlifts from top to bottom. With a keen eye for finding the right lifting solution for you, he carries out surveys and prepares quotes for clients.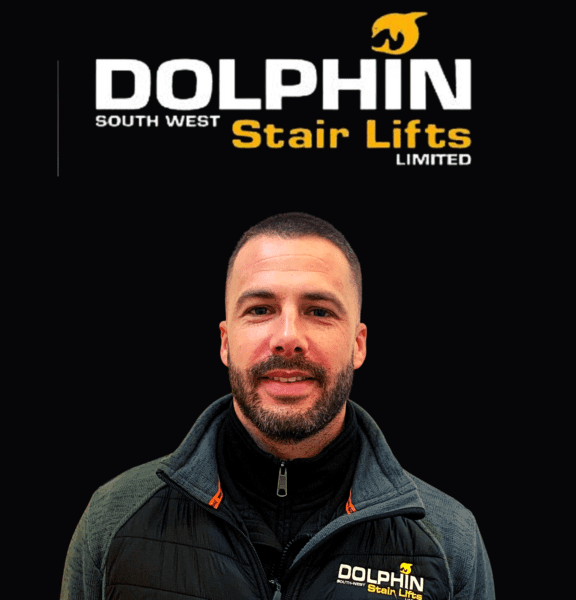 Overseeing the day-to-day running of the company, Perry has over 20 years' of stairlift knowledge. Managing our team of engineers, he also carries out surveys. With his wife Claire, he looks after the
Dolphin Mobility Solutions
side of the business.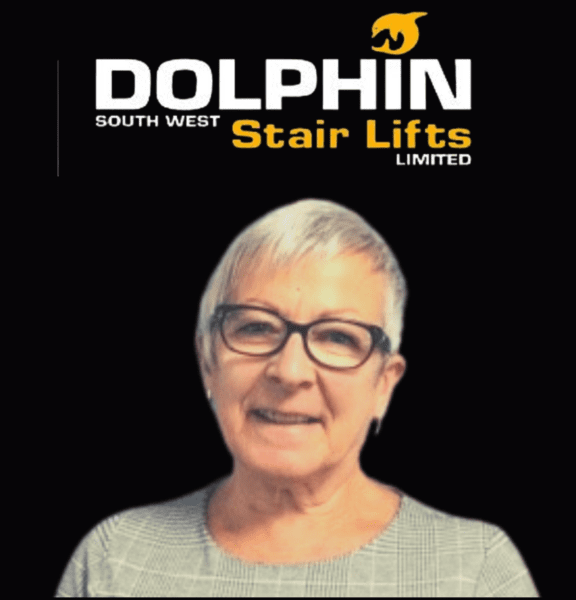 Looking after the accounts since 1996, Sandra originally kept handwritten records in ledgers. She now oversees all payment transactions and looks after the company finances.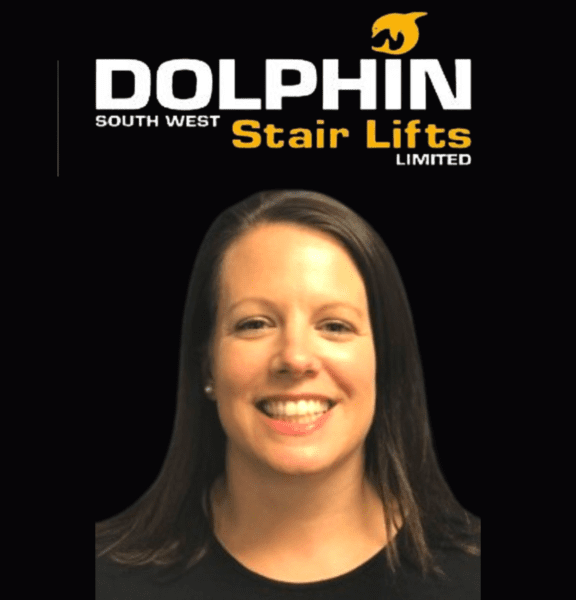 Office Manager (Director)
Growing up with the family business, Natalie now manages the administration. She's the friendly voice on the phone and is the link between the office and our engineers. With an organised nature, she keeps all the admin in check.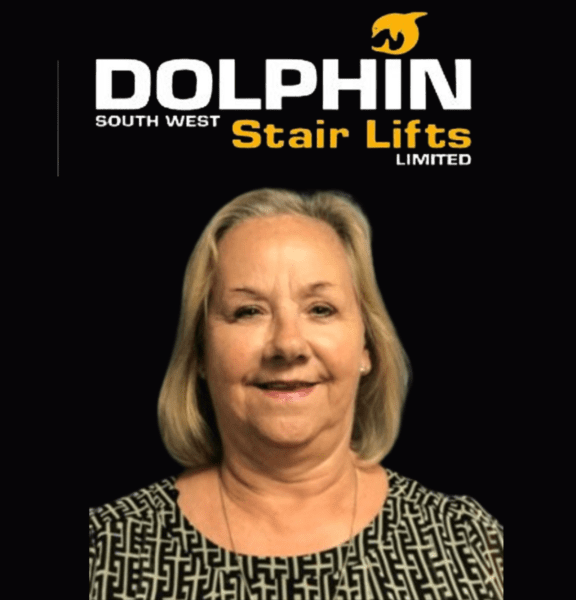 Previously a Care Home Manager, Pauline joined Dolphin in 2014. As his sister, Steve asked her to join the admin team as the business continued to grow. She now looks after the rental contracts and supports the admin function, as another friendly voice answering client's calls.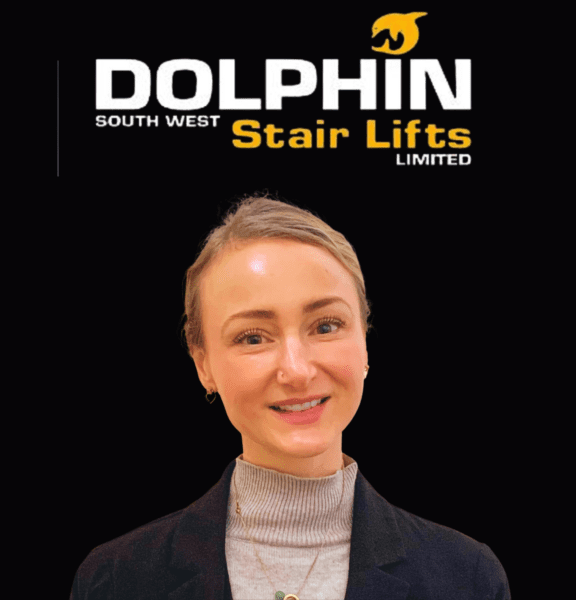 With a background in Banking, Antonia joined Dolphin in 2022. Her role of making sure the business runs smoothly includes marketing, HR, IT support, business accreditations, fleet, staff support - and as a PA to the Directors.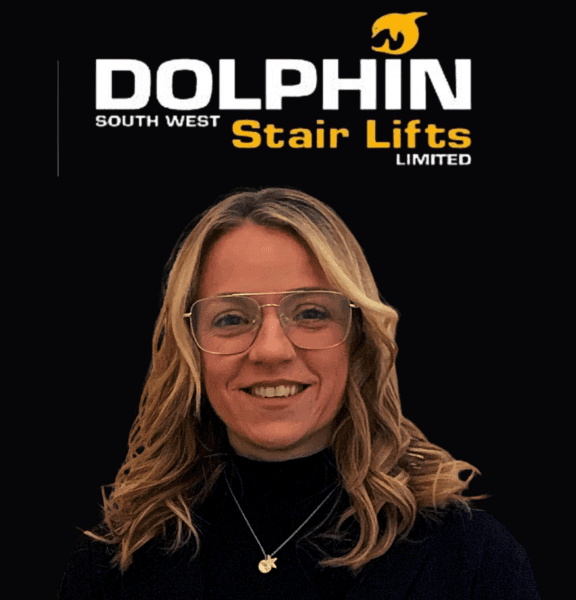 As an experienced accounts worker, Claire joined the Dolphin team in 2016 to help the transition to computerised accounts. She now controls the financial database for the Company – and also works with husband Perry to offer
Dolphin Mobility Solutions
.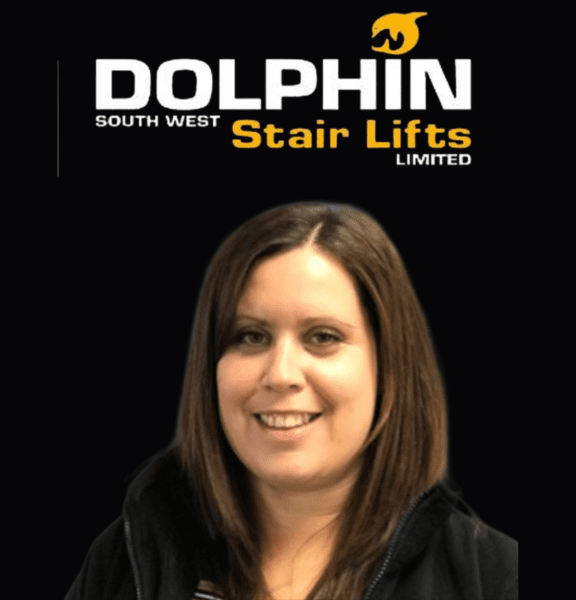 Office Manager's Assistant
Jessica joined us in 2019 and quickly became part of the Dolphin team. As Natalie's assistant she takes client calls; catalogues spare parts and sorts out service scheduling. She provides a helpdesk for clients experiencing problems with their stairlifts and often resolves faults over the phone.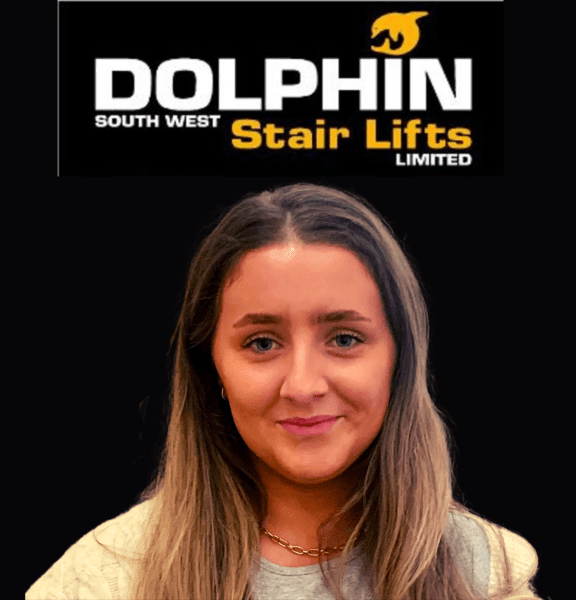 With an interest in office admin, Lauren joined the team in 2022. Laurens friendly voice is who you may hear when you call us to book your appointment or if you need to fix your stairlift over the phone.
We're really proud of our engineers who are fully trained, extremely professional and always courteous to our clients. They carry out their job in a friendly and efficient manner and we're always receiving great feedback from our customers. They work with minimum disruption in our clients' homes and leave every site clean and tidy.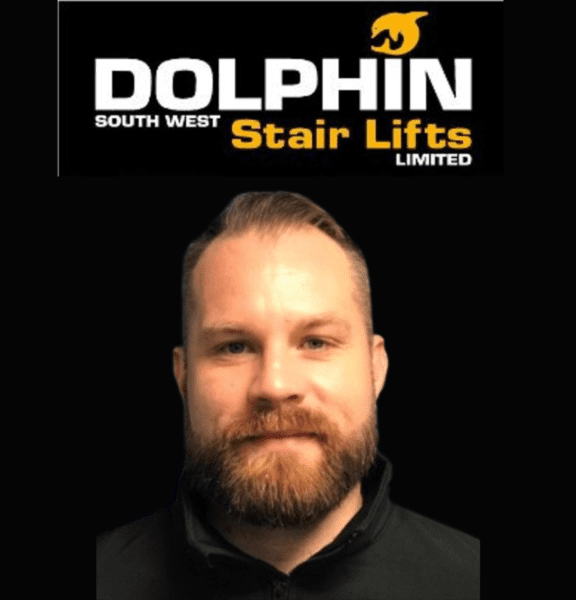 Engineer Technician (Lead Engineer)
Our longest serving engineer, Leigh has been with us since 2002. He has a wealth of technical knowledge and is always ready to support his team.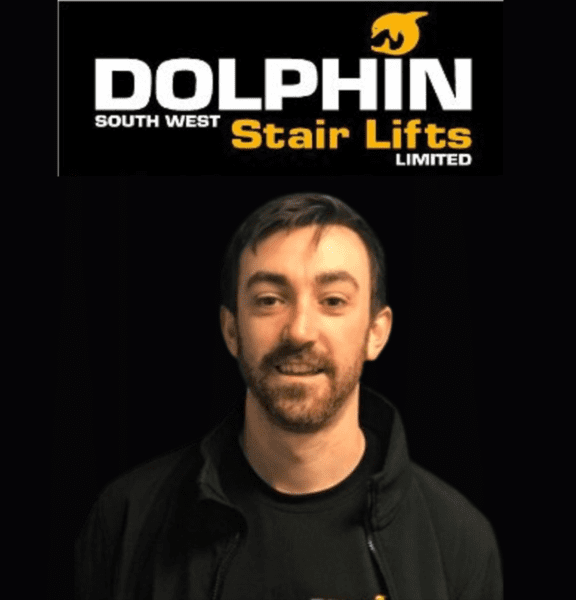 Adam joined us from another Dolphin company in 2019. He always goes the extra mile to ensure clients have the right stairlift for their needs.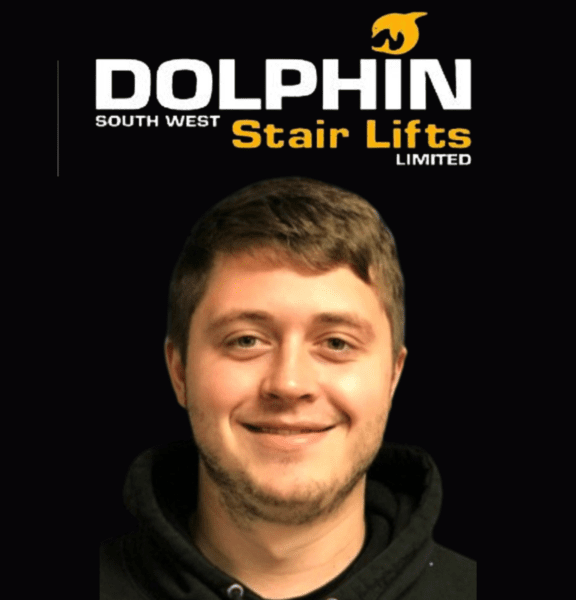 Joining us in 2014, Ben is another valuable member of the engineering team undertaking both surveying and lift engineering.  He takes on new challenges with dedication and is always keen to learn about new products.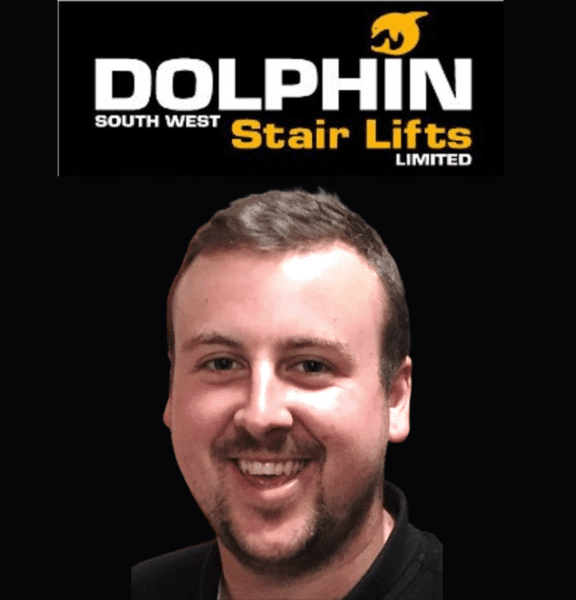 Neil joined the Dolphin team in 2012 and has sound stairlift knowledge. He has extensive experience of the Flow stairlift and is always willing to help his colleagues.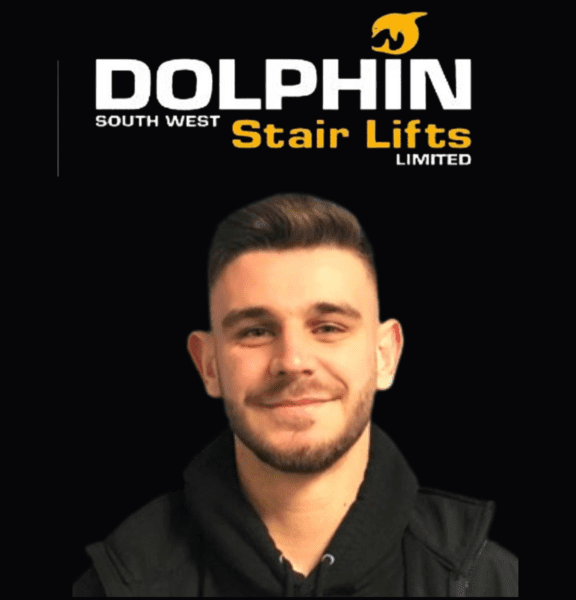 Jamie quickly settled into the Dolphin team in 2018 and always undertakes his duties professionally and with a smile. He learns new products with ease and is a great team player.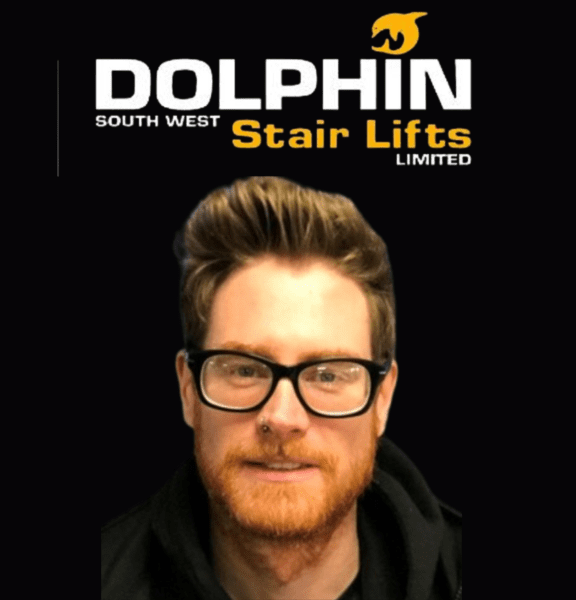 From an engineering background originally, Ben joined us in 2019 to get back to his career roots.  He adapted quickly to working with stairlifts and is now part of our on-going training programme, regularly training our new recruits.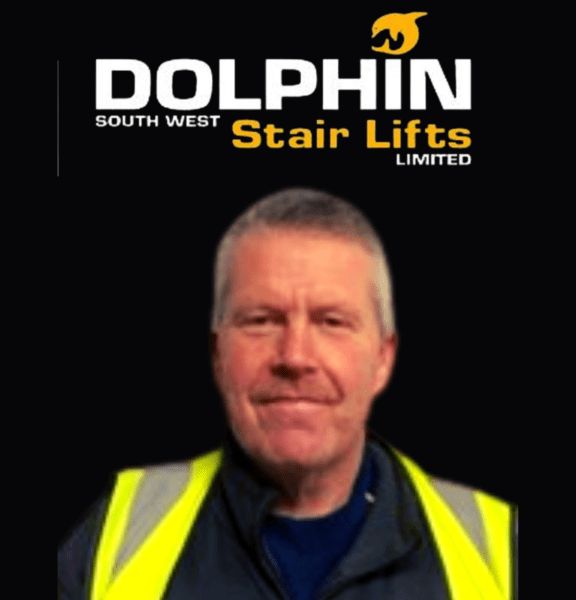 When we moved to new, larger premises we needed a storeman to keep our stock and warehouse super-organised. Andre does this with great attention to detail – and even looks after the grounds, too.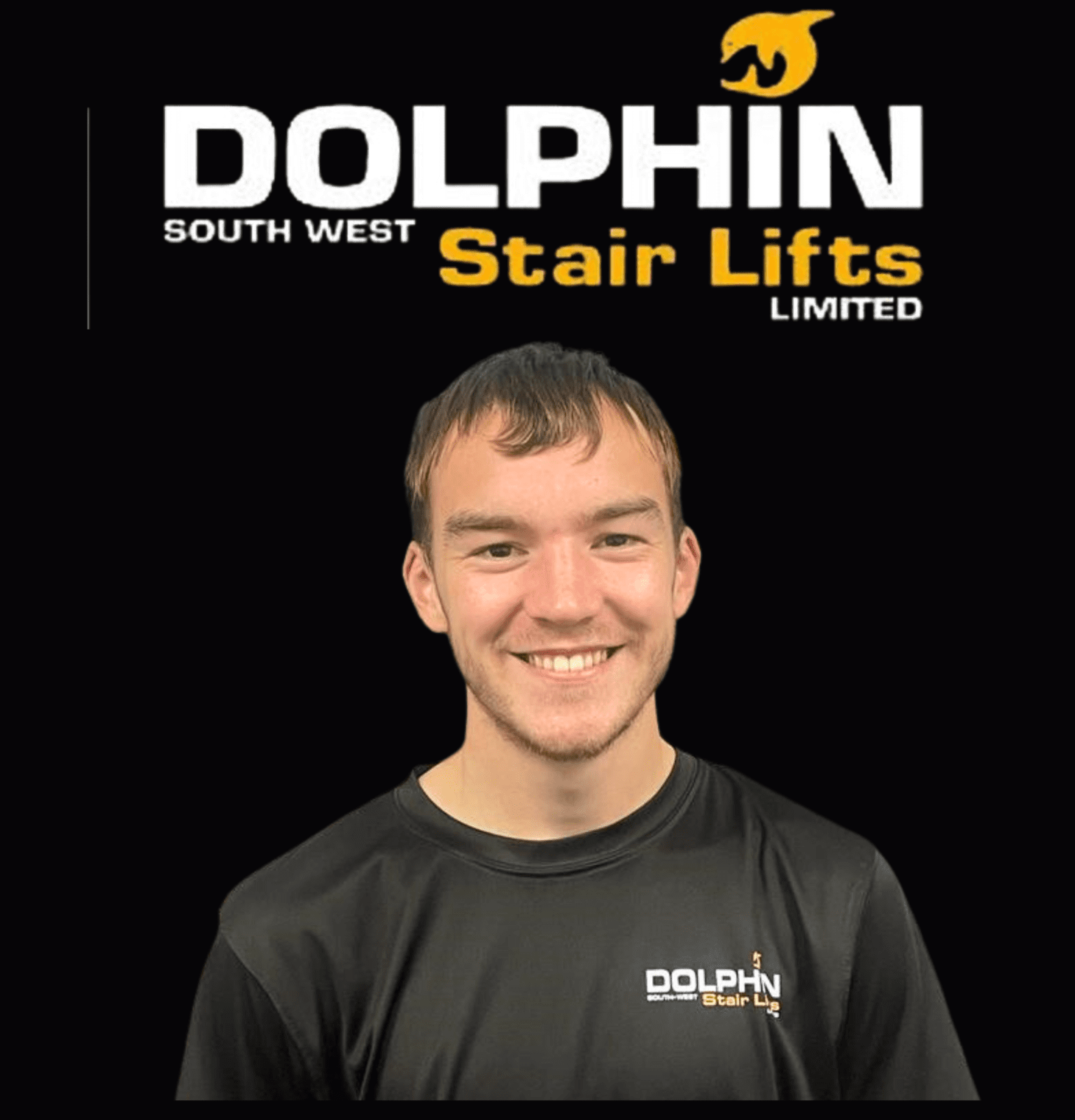 Lewis joined our team in the Summer of 2023 as a Trainee Service Engineer as he was looking for a career that he could get his teeth stuck into. He has quickly become a valued member of the team. His smiling face and calm demeanour rapidly put's clients at ease.
Dolphin Mobility Solutions
Perry and Claire Carpenter opened Dolphin Mobility Solutions in 2015, to offer complementary products to the stairlift business. They offer a wide range of mobility products as authorised dealers for Electric Mobility and CosiChair.
Find out more:
Dolphin Mobility Solutions