When wheelchair access is obstructed by steps, a ramp is not always a feasible solution. If you are looking for a practical and cost efficient option, a wheelchair step lift can provide you with exactly what you need. Safe, reliable and easy to use, step lifts travel up to 500 mm and 1 metre. They can be supplied with bridging steps to ensure easy access for both disabled and pedestrian users. An upper level gate protects the landing when bridging steps are not provided.
Step Lifts are designed for short-travel and are therefore quite compact lifts used to provide wheelchair access over a few steps to a front entrance. A step lift, complete with moving steps if required, provides a secure gangway between the lift and your door.
Wessex LR (Low Rise) Steplift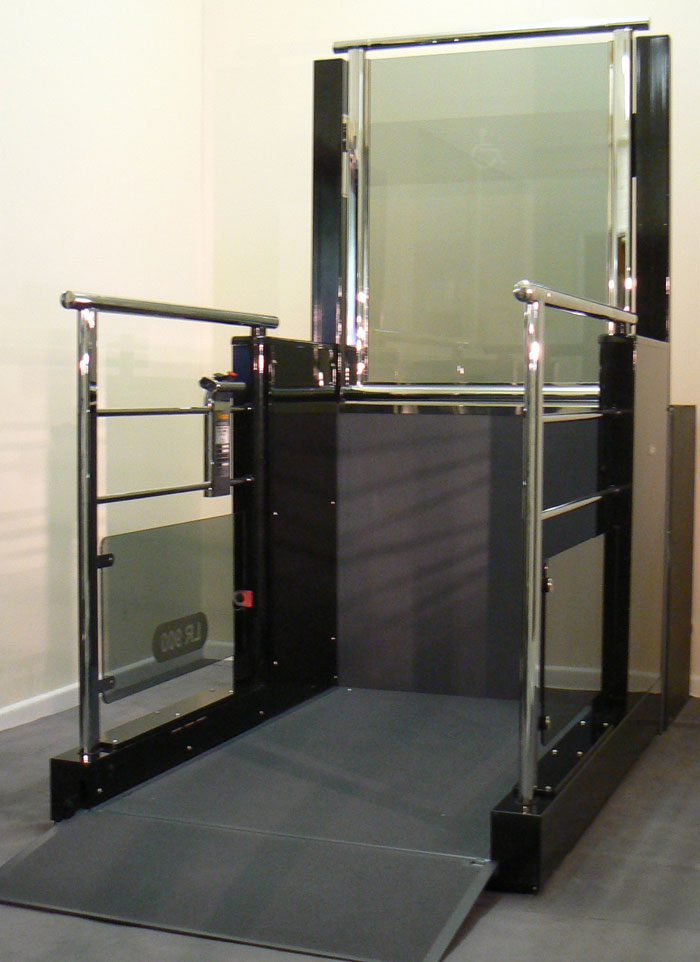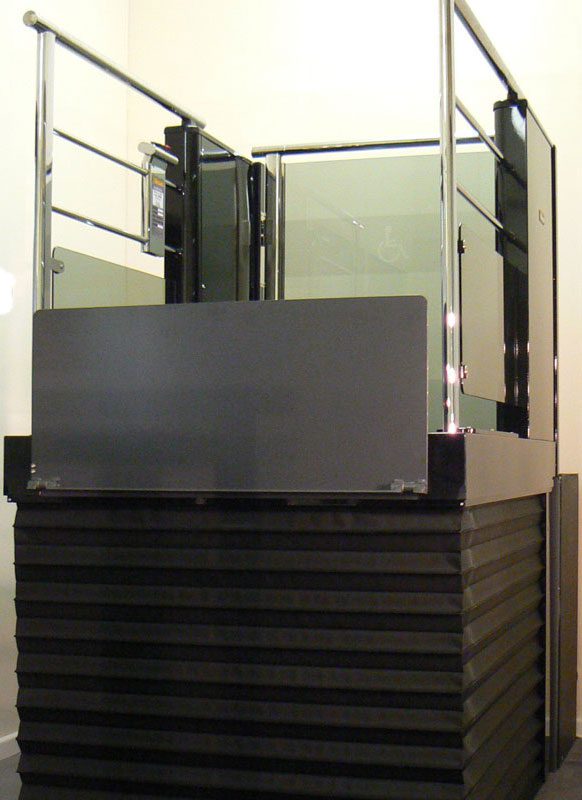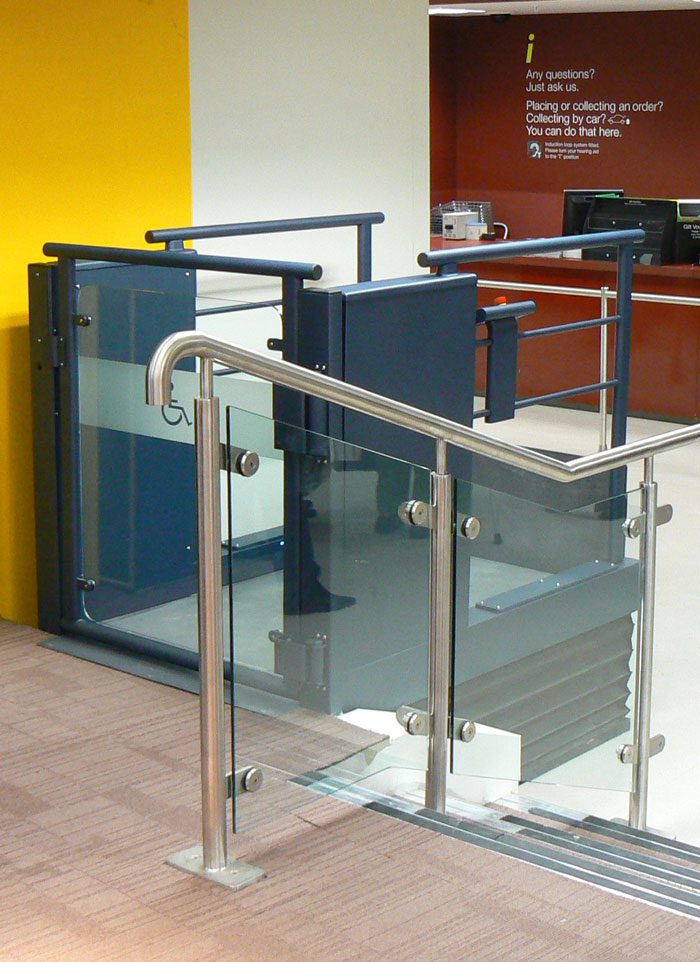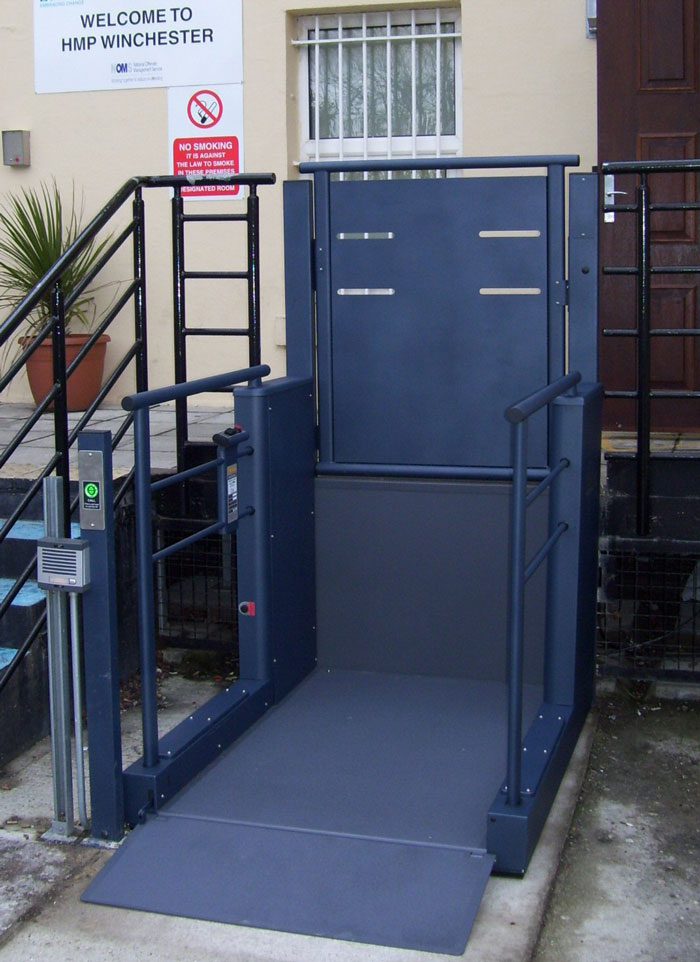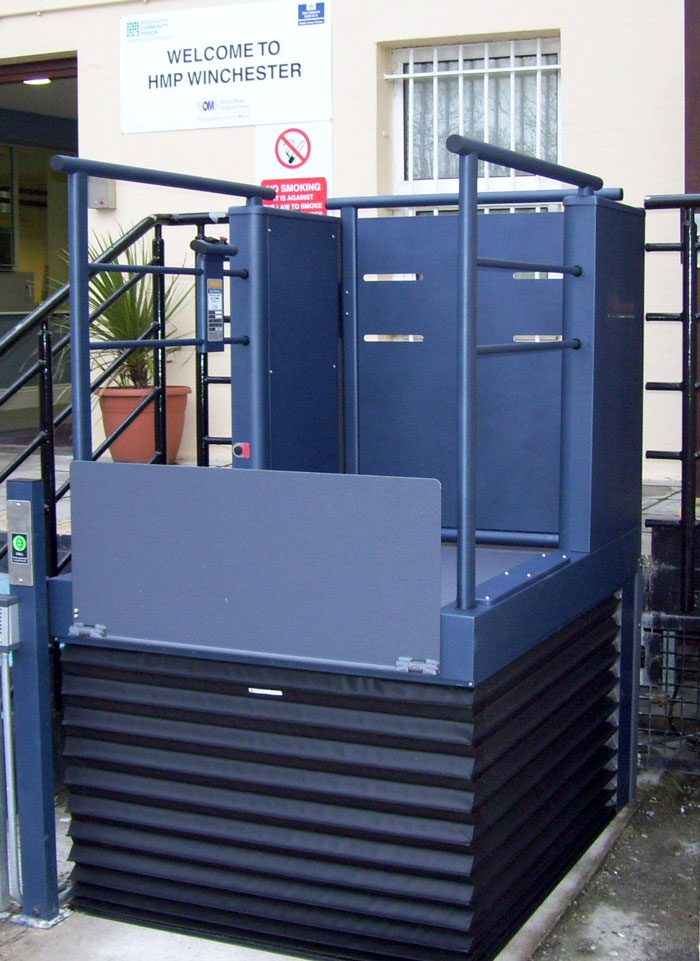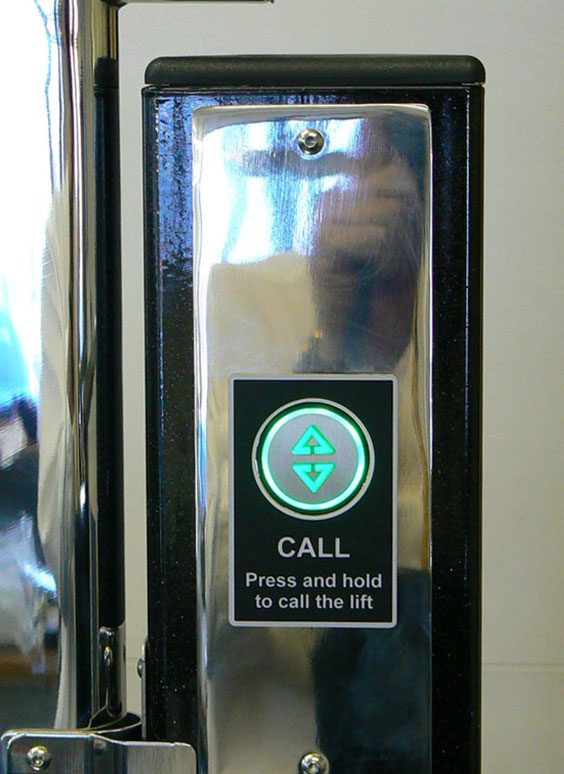 The Wessex LR range embodies over three decades of design innovation.

A twin hydraulic cylinder configuration together with a full width scissor arrangement and a 5mm aluminium platform all combine to give strength and stability.
On the outside, a Bleu Sable architectural powder coat finish provides excellent exterior durability and colour retention.

Good design is not all about appearance; it is also about function, and with the Wessex LR functionality has never looked so good.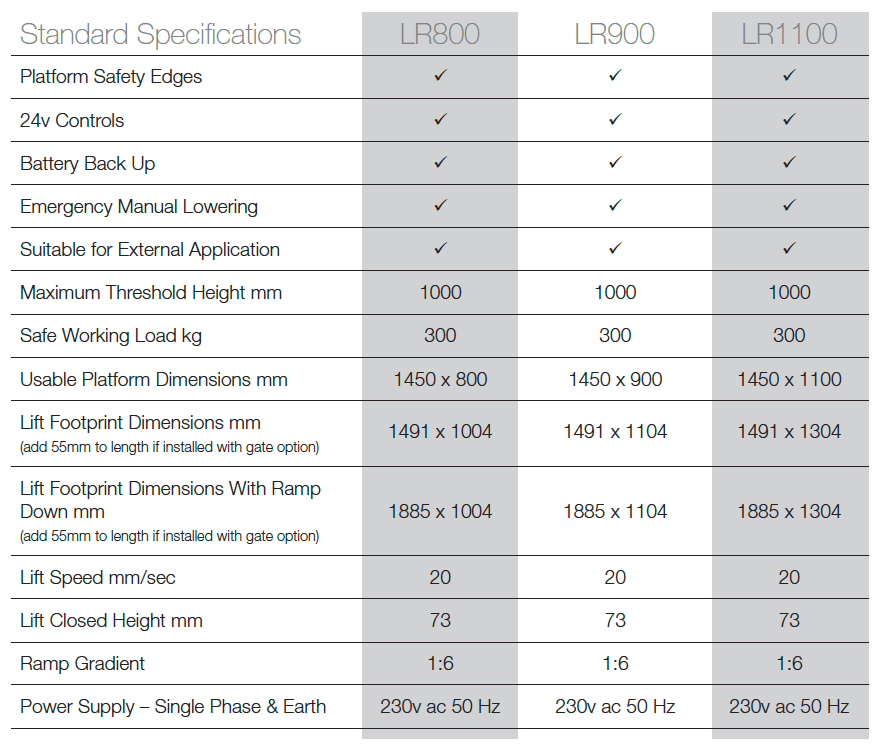 Wessex SP Lift – the small Step/Porch Lift
A giant benefit of this small lift is how simple it is. With a design inspired by scissor lifts, it only travels a short distance, but does so reliably and effectively.
Far easier to use than a ramp, and a better option when space is limited, the SP can be installed indoors or outdoors, making it perfectly suited to front door steps.
The Wessex SP500 Steplift has been developed as a compact option for those applications where space is at a premium. It provides wheelchair users easy access where difficulties exist due to a change in level or the presence of one or two steps. The lift is compact whilst offering a large platform area and shallow ramp for easy access.
Terrys TSL 500 Domestic Steplift
Designed to solve low rise access problems for wheelchair users, the TSL 500 steplift can travel up to 500mm and can be installed indoors or outdoors and provides both wheelchair and pedestrian access (when bridging steps are supplied only) at the same doorway. Safe, reliable and easy to use, the
TSL 500 Step Lift
is the ideal solution for wheelchair users who need to negotiate a few steps.  It can be installed outdoors or indoors, providing independent wheelchair access to a domestic property.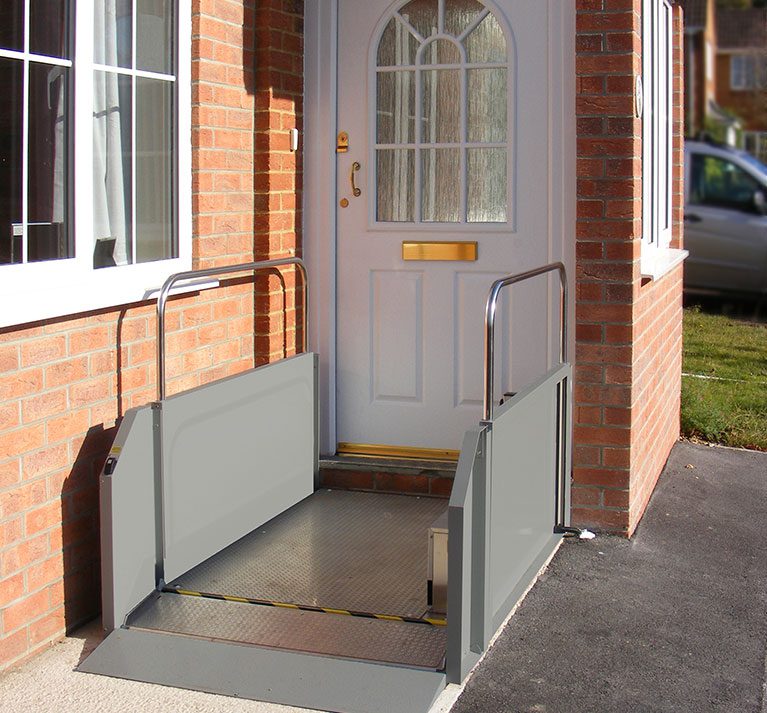 Safe and reliable

– built in the UK to BS 6440 standard

Easy to use

– convenient controls and shallow approach ramp

Versatile

– supplied either with bridging steps or upper level gate protection

Quick installation

– can easily be installed by our experienced engineers in a day

Cost-effective

– often a cheaper option than a wheelchair ramp and can be easily re-sited
Watch a video of the TSL 500 here:
TSL 1000 Domestic Steplift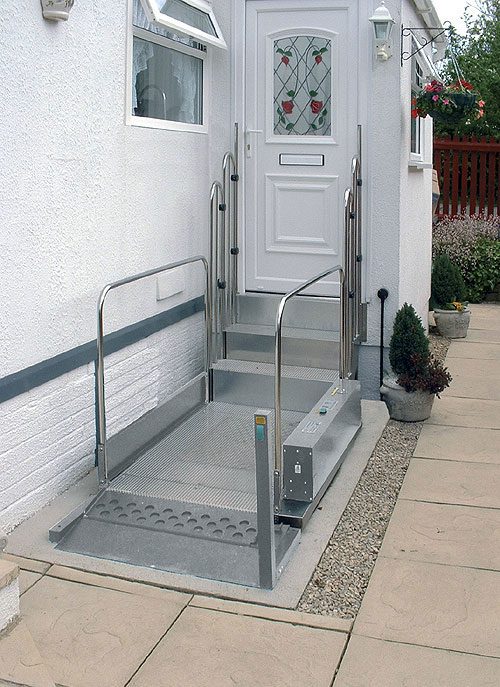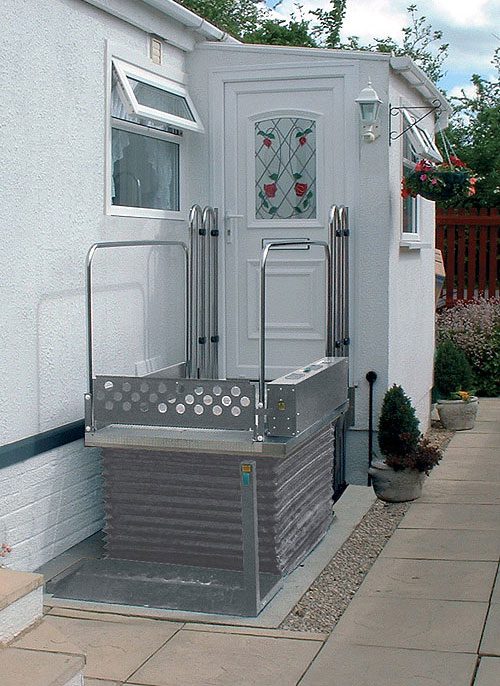 Cost effective: often cheaper than a ramp and can be easily re-sited
Versatile: the lift will travel up to 1000mm with upper gate protection or 960mm with a triple bridge unit
Low maintenance: annual servicing recommended. Maintenance contract available.
Safe: built in the UK to BS 6440 by Terry Lifts with over 30 years' experience in mobility and access products.