A platform lift is a powered platform designed to raise a wheelchair and its user over steps or other vertical barrier. It can cover a height of a few steps to a few floors, depending on the make and model.
As independent suppliers and fitters of platform lifts, Dolphin Devon Stairlifts are not limited to one manufacturer or brand, allowing us to help you find the right platform lift for your needs and your home.
A truly versatile lift, the Melody 1 Platform Lift from Terry Lifts can provide disabled access to a public or commercial building and also offer independent and easy wheelchair access in the home. It can be installed inside or outside the property, providing access for heights up to 1 metre.
It offers an aesthetically pleasing solution to the problem of short-rise vertical wheelchair access. The innovative design ensures that special emphasis has been placed on the needs of both the lift user and the building owner in facilitating compliance with current disability legislation.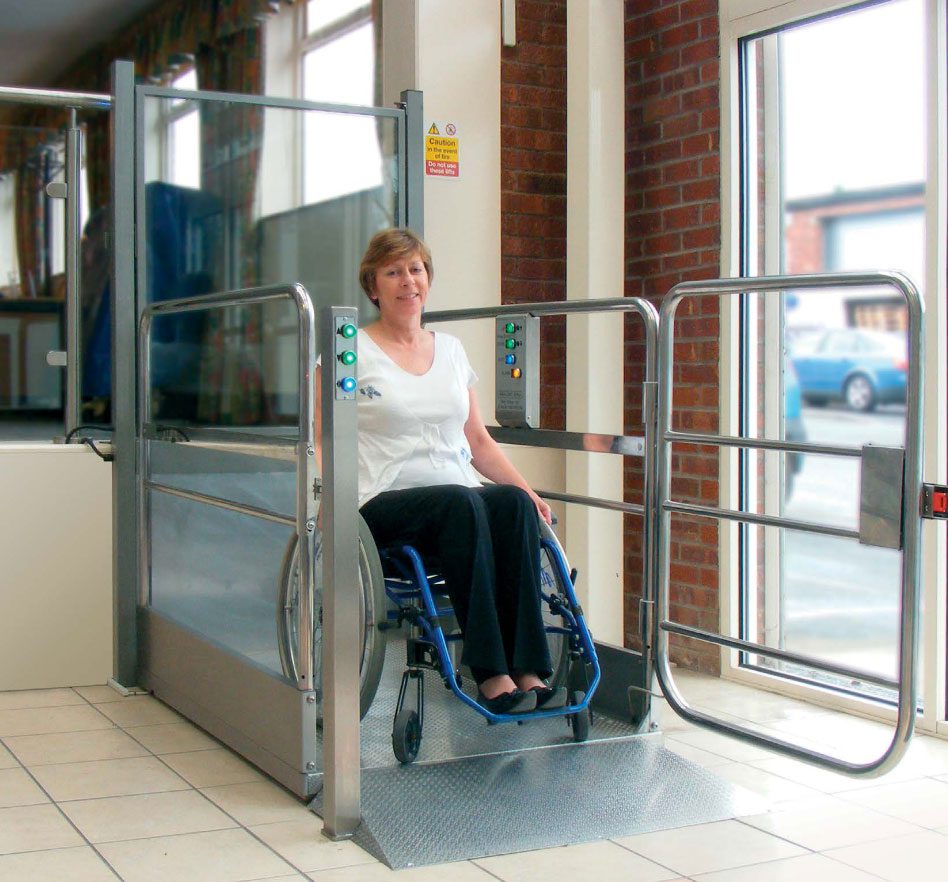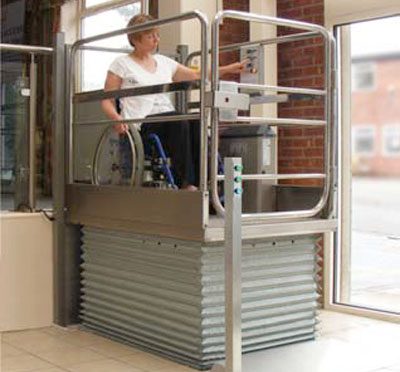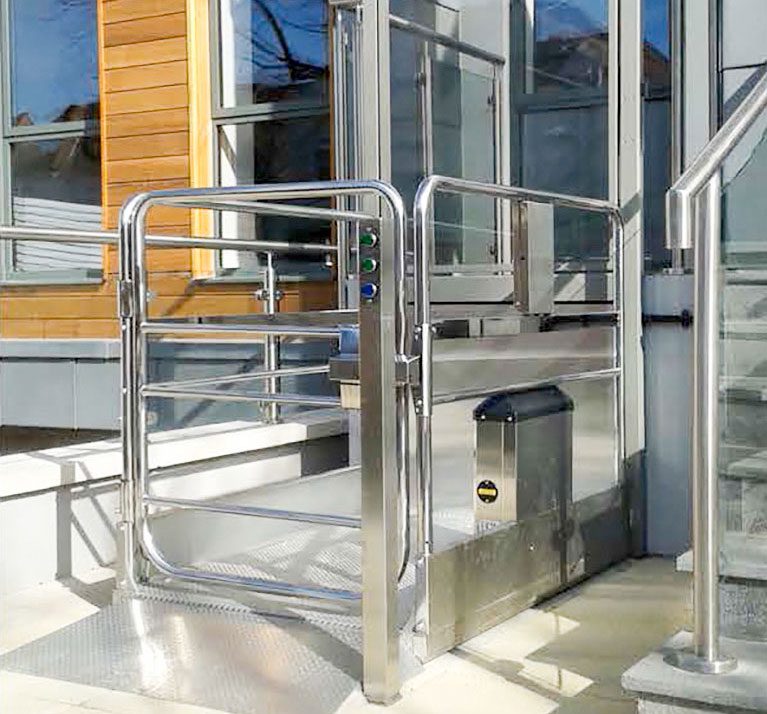 Compact and user-friendly disabled access
The Melody 1 is free standing and compact, saving space and making it less obtrusive – and the design incorporates an external fixed ramp to eliminate the need for a pit, keeping building work to a minimum. Installed by our trained engineers in less than a day, it is a simple solution to disabled access into the home or a public building.
Easy to use

– convenient controls and shallow approach ramp

Reliable

– battery back-up provides normal operation (up to 30 cycles) in case of power cut

Aesthetically pleasing

– stainless steel finish as standard, it can also be customised from a range of paint finishes

Unobtrusive

– state of the art hydraulic system provides a smooth and quiet operation

Safe – BS6440:2011 and Machinery Directive compliant

Melody 3 Vertical Platform Lift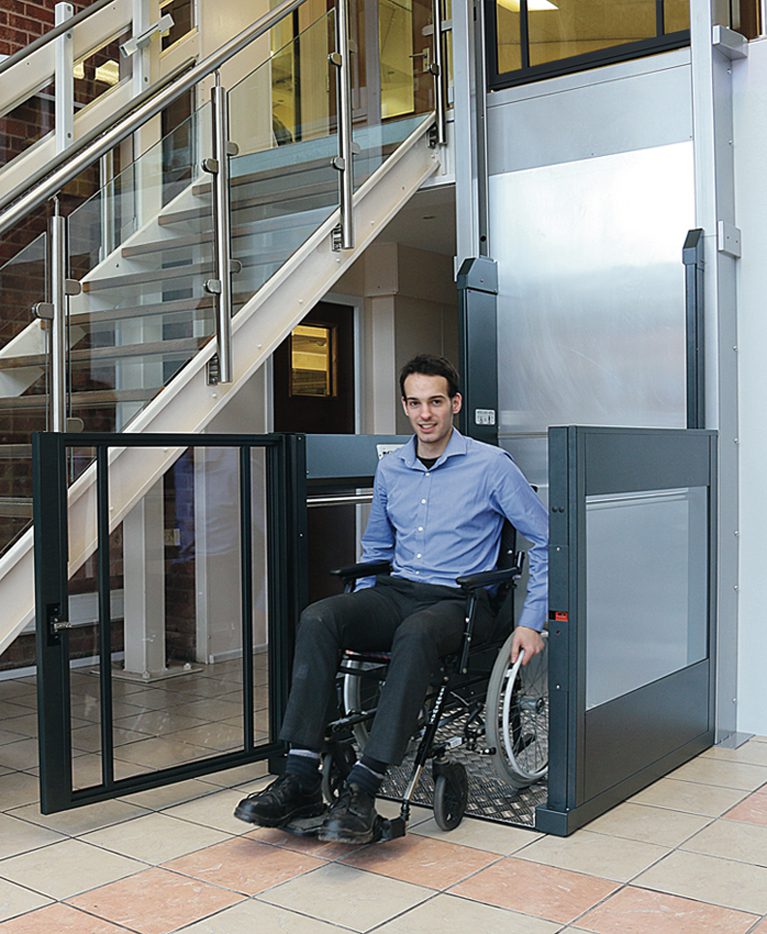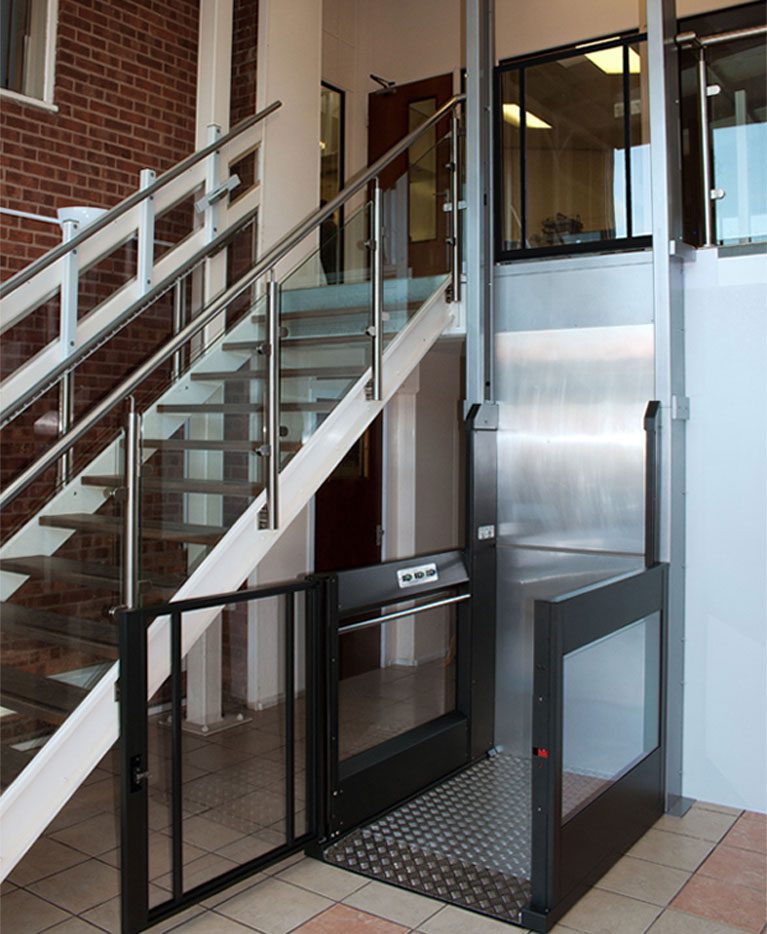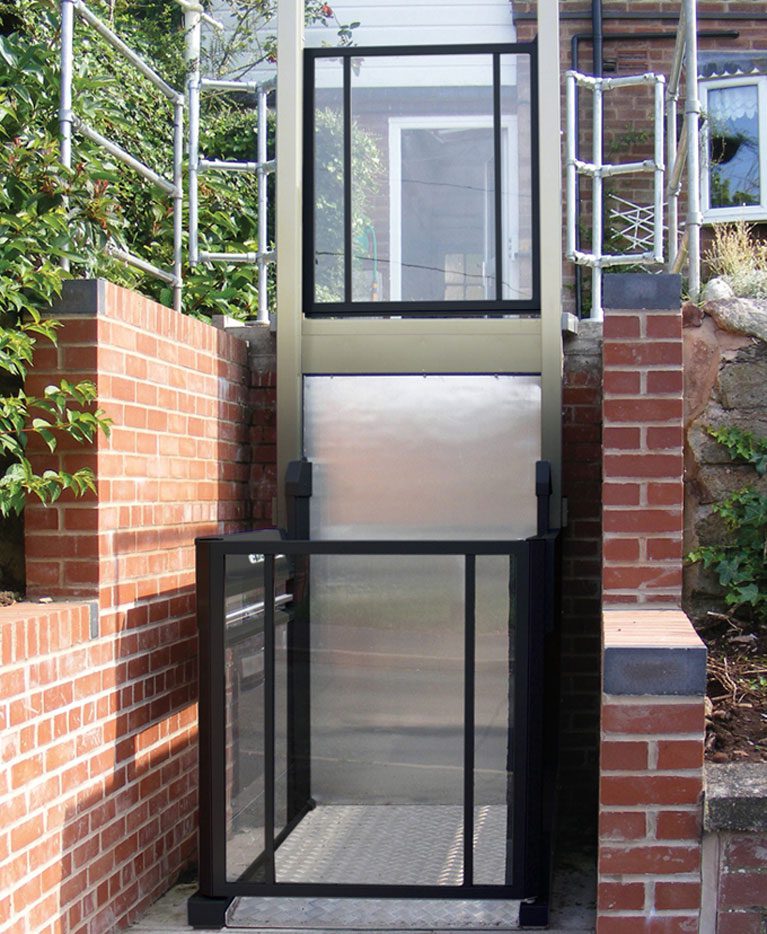 The reliable solution for your wheelchair lifting needs
The innovative Melody 3 Vertical Platform Lift offers an attractive and practical solution to the problem of short-rise vertical wheelchair access outside the home. It also perfectly meets the access requirements of public and commercial buildings and can be installed inside or outside of buildings.
For public access, special emphasis has been placed on the needs of both the lift user and the building owner. The lift is user-friendly and comes with the added option of automatic gates, providing easy independent access to wheelchair users. Its unique design means that there is no need for a support mast to one side, resulting in an unobtrusive lift that effectively blends in with the design and fabric of the building.
Quick installation – minimal building work required
Minimal building work – Supplied with an integral ramp
Automatic gates option – Choose for even easier access and egress
Safe & compliant – Complies with BS6440:2011, Part M of the Building Regulations and the 2006/42/EC Machinery Directive
Flexible – Available in two platform sizes
Wessex LR (Low Rise) Platform Lift
Wessex's best selling platform lift, the LR strikes a balance between affordability, travel height, looks and comfort. The LR is designed with coating and material choices that make it perfectly suited to tackling tough weather conditions. Using a ramp can sometimes be an uphill struggle, but the LR makes a similar change in elevation easy to handle. With easy to use controls and effortless installation, the LR is perfect for public spaces where the lift is in frequent use.
This compact platform lift is designed to take users to heights of 1 metre, making it an ideal alternative to a ramp, taking up far less space and effort to navigate. It has become a popular choice for gardens and front porches with our clients.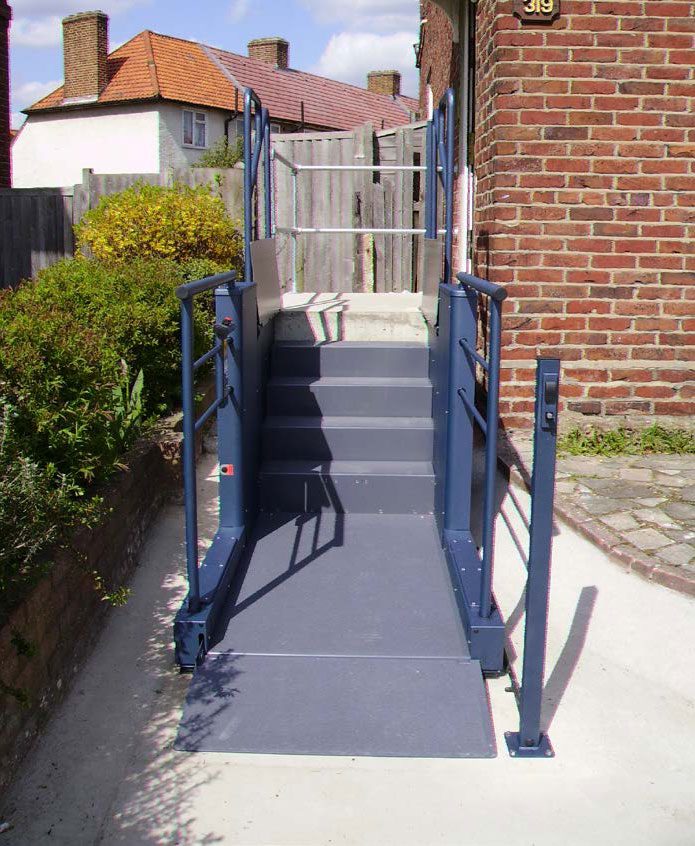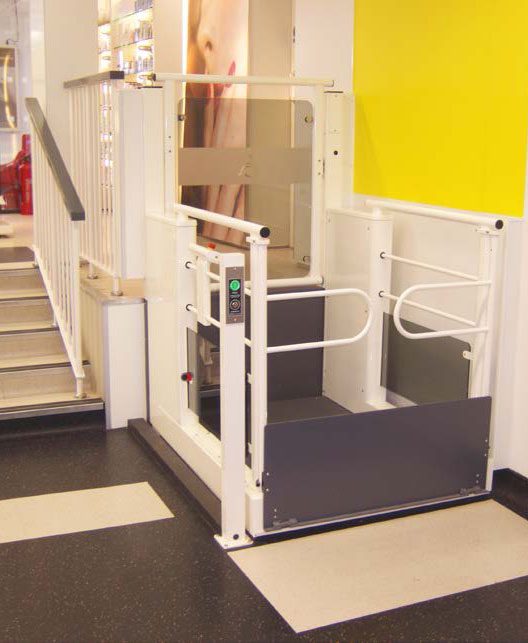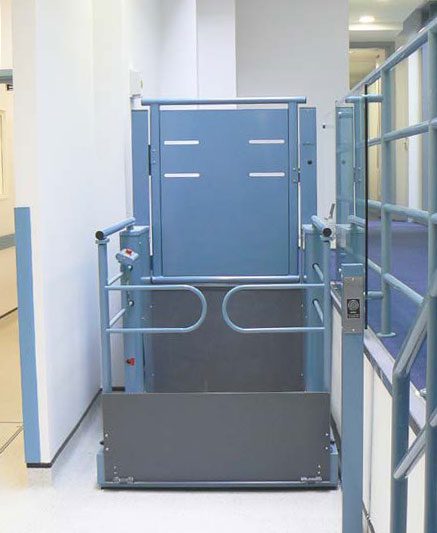 Travels up to a metre
Illuminated, easy to use internal controls
Shallow ramp for easy access
Safe working load of up to 300kg
High grade non-slip flooring
If you have any questions or queries about platform lifts please call us.
We're here to help you make the right choices.