We live unpredictable lives and sometimes events or aging events make it more challenging to perform daily activities that we can take for granted, such as climbing stairs. For the elderly and individuals with disabilities and mobility issues, stairs can pose a significant challenge. Thankfully Stairlifts are an option that can improve accessibility for these individuals. This article explores the benefits of stairlifts and how they can improve the lives of people with mobility issues.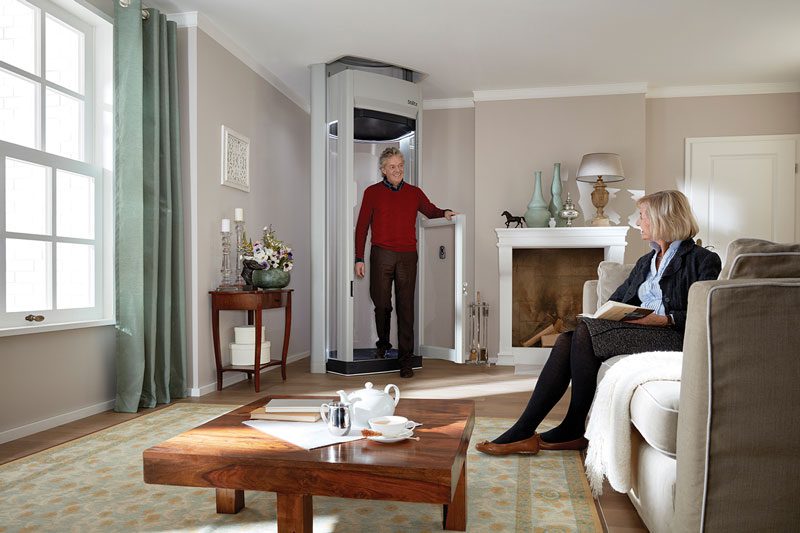 Introduction to Stairlifts
A stairlift is an electrical device designed to carry people up and down stairs, consisting of a motorized chair on the stairway that rides along a stair rail. The user rides on the chair and with the joystick or controller moves the lift up or down the stairs. This allows safe, comfortable travel between floors.
Benefits of Stairlifts
Improved Independence and Quality of Life
One of the most significant benefits of stairlifts is the lifechanging independence it can provide. With a stairlift, individuals can easily access different floors of their home without the need of family members or caregiver for assistance. This improves the quality of life for both the stairlift user and those around them.
Increased Safety
Using a stairlift can eliminate the danger for individuals with mobility impairments. This happens especially when they are fatigued or experiencing pain as well as reducing the risk of falls and injuries caused by ascending or descending stairs. Stairlifts are cleverly designed with an array of safety features including seat belts and various sensors that detect potential risks such as an obstruction on the stairs. This further increases your safety while using the lift.
Cost-Effective Solution
Costing on average £2 a month Stairlifts are very cost-effective, a significantly cheaper option to moving to home or having to rely on paid care. Stairlifts can be installed quickly and easily, without the need for significant home modifications.
Types of Stairlifts
There are two main types of stairlifts – straight and curved.
Straight Stairlifts
Straight stairlifts are designed for staircases without turns or bends. They are the most widely fitted type of stairlift and can be very simply and easily installed.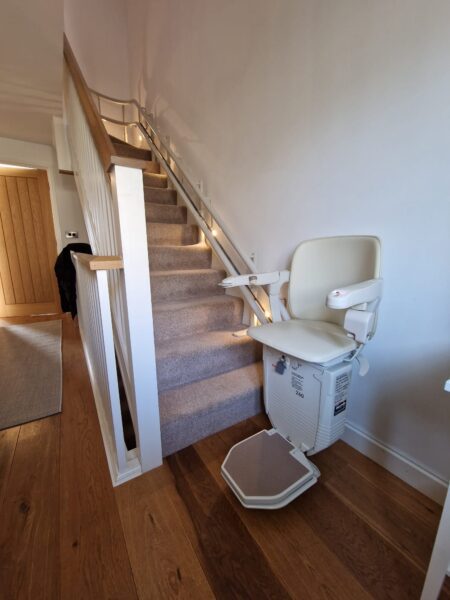 Curved Stairlifts
Curved stairlifts are designed for staircases with curves or turns. As they are custom-built to fit the unique shape of the stairs, a curved stairlift is a more expensive option than straight stairlifts, and usually take longer to manufacture.
Choosing the Right Stairlift
When choosing a stairlift, several factors are taken into consideration. This includes the staircase type, the user's weight and dimensions, and the mobility challenge they are facing. Assessing the user's needs is vital to be able to recommend the best option for the individual is imperative when having a stairlift fitted.
Maintenance and Repair
Like any piece of equipment, stairlifts require maintenance and occasional repairs. Regular servicing will ensure your lift is operating safely and efficiently. Most stairlift providers offer maintenance and repair services for their products, both included with the fitting of a lift or as an extra service.
Conclusion
Stairlifts provide an excellent option for individuals facing mobility issues, such as the elderly and individuals with disabilities. They provide increased independence, safety, and a cost-effective solution to accessibility challenges caused by stairs and steps. By choosing the right stairlift and maintaining it properly, accessing different floors of an individual's home then becomes both safe and comfortable again.
FAQs
Are stairlifts difficult to operate?
Stairlifts are specifically designed to be user-friendly and easy to operate. Most models come with simple push-button control or joystick that are very easy to use.
Can stairlifts be installed on any type of staircase? Stairlifts can be installed on almost any type of staircase, including straight and curved staircases. The shape and configuration of the stairs determine the type of stairlift required.
How long does it take to install a stairlift?
The installation time for a stairlift can vary depending on the type of lift. A straight stairlift can be delivered and installed in as little as one week, while a curved stairlift takes longer. An installation of a straight stairlifts typically take less time to install than curved stairlifts.
Are stairlifts safe to use?
Yes definitely, stairlifts are uniquely designed with safety in mind. Features such as seat belts and sensors that detect obstructions on the stairs make traveling safe. A reputable stairlift provider can offer maintenance and repair services, this ensures that the lift is operating safely and efficiently.
Can stairlifts be rented?
Yes renting a stairlift for short term use can be a cost-effective solution for individuals who need a stairlift temporarily, such as during recovery from surgery or an injury.