Ever thought of having a reconditioned stairlift?
Here's a reconditioned Flow 2A stairlift our engineer Sean Brewer installed – assisted by Ben Pike.
The rail is new, as it's made bespoke for each staircase – while the seat and carriage has been fully serviced and cleaned, ready for it's new owner.
Great job by our engineers Sean & Ben – and surveyor Perry.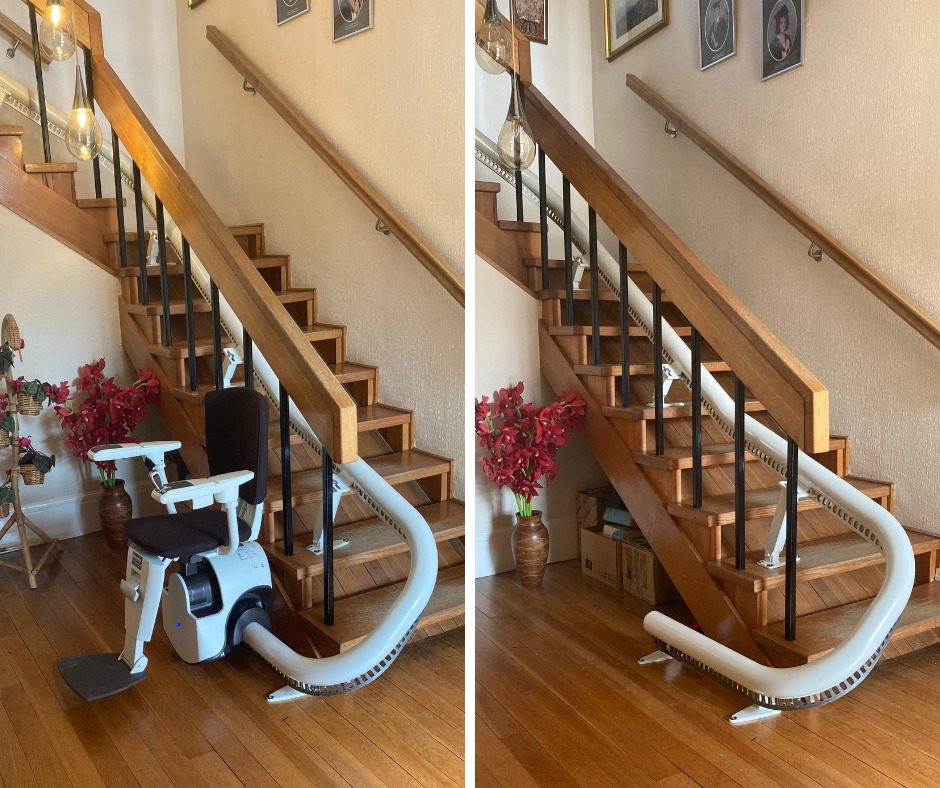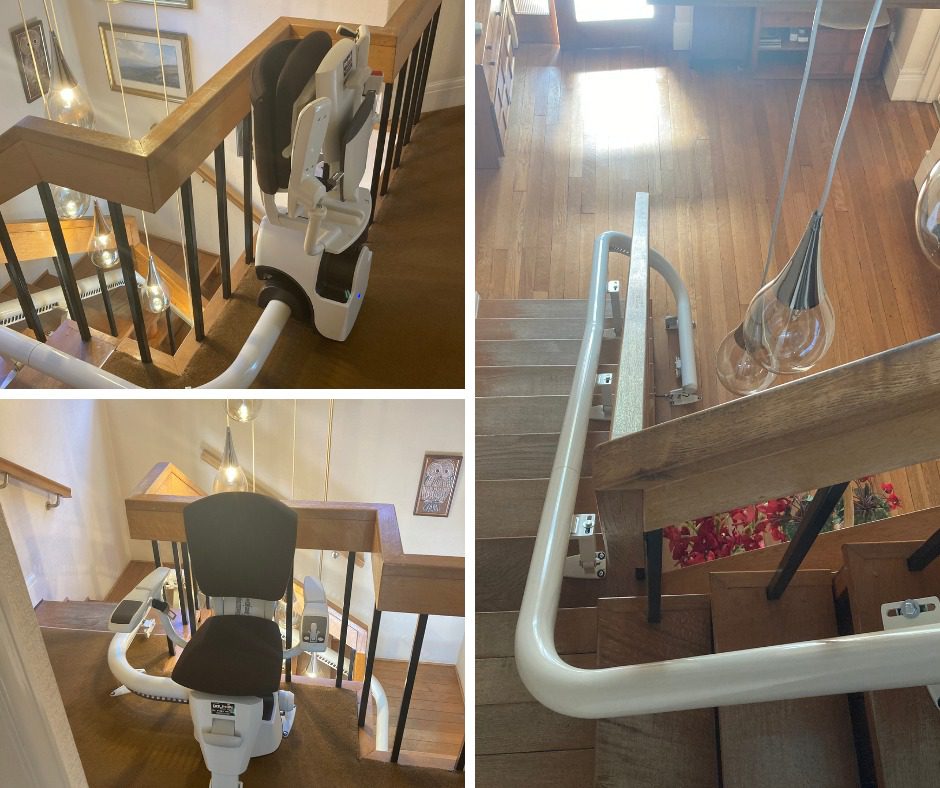 See more examples of our installations on our Facebook page: facebook.com/DolphinStairliftsSouthWest
Are you interested in a reconditioned stairlift?
A reconditioned stairlift could save you money and provide a convenient and effective solution for your home. Find out more.
Why choose us?
Our team prides itself on being highly professional whilst offering that personal touch and warmth which comes naturally from a family-run business.
Being an approved agent for many of the largest manufacturers in the industry including Stannah, Wessex, Access, Platinum, Terry Lifts and Bruno means we can provide the right product for your individual requirements at the best price.
We care that you have the right stairlift fitted to meet your individual needs and with 25 years' experience, we are confident in the advice we give and the work we do.
We don't employ sales people to carry out our free surveys – just trained engineer surveyors who are not paid on a commission basis. So there's no hard sell from us and we never outstay our welcome.
We provide a written quotation (not an estimate) and don't do any follow-up sales calls either, so you can make a decision in your own time.
Sharing is caring
Do you know someone who might benefit from a reconditioned stairlift please consider sharing this post with them.