Fab installation of a Wessex SP500 Step Lift by Ben Pike!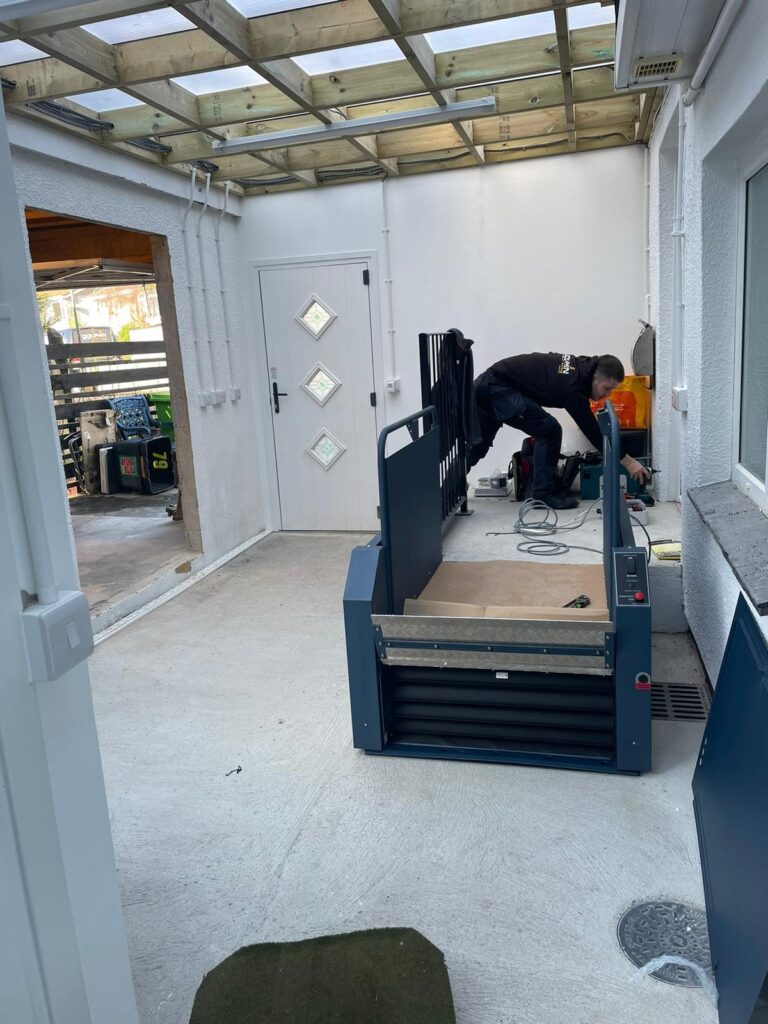 The Wessex SP500 Step Lift
A step lift is a perfect solution for those who have mobility challenges and need assistance to move up and down stairs. The Wessex SP500 lift is designed to carry a person up to a maximum of 225kg and can be installed indoors or outdoors. Installing the lift can be a complex process, but with the right expertise, it can be smooth and straightforward.
Benefits of a Wessex SP500 Step Lift
Step Lifts have many benefits, such as improving accessibility and providing more independence for those with mobility challenges. The SP500 is designed to fit in tight spaces and requires minimal construction work. It is also easy to operate and has safety features that make it a reliable and secure option for users.
Safety Considerations
In terms of safety, the Wessex SP500 has several features that ensure the safety of the user. These features include safety edges that stop the lift if an obstruction is encountered, a safety brake that stops the lift if the platform starts to move too quickly, and an emergency stop button that stops the lift immediately in case of an emergency.
Frequently Asked Questions
How much weight can a Wessex SP500 Step Lift carry?
The lift can carry a maximum weight of 500 pounds.
Can the lift be used outside?
Yes, the lift can be used both indoors and outdoors.
How much space is required for installation?
The amount of space required for installation will depend on the specific model of the lift. Refer to the installation manual for detailed instructions on space requirements.
What safety features does the lift have?
The lift has several safety features, including safety edges, a safety brake, and an emergency stop button.
Can the Wessex SP500 Step Lift be customised to fit specific needs?
Yes, the lift can be customised to fit specific needs, such as a larger platform or a different colour.
At Dolphin Devon Stairlifts, we are committed to providing our customers with the best possible service and ensuring that the installation of their Step Lift, Platform Lift or Stairlift is a stress-free and seamless experience. If you would like to know more, including information about other Step Lifts please get in touch or see our Step Lifts page.
You can also have a look at our installations gallery and read our reviews.
Further reading
Did you know that we also have a showroom where you can see and try all our most popular lifts and mobility aids. Visit our showroom!