Designed to accommodate wheelchair users and seated passengers, the Wessex VM30 is a compact through floor lift perfectly suited to installation in domestic dwellings.
In this example it has been cleverly designed to incorporate a spiral staircase. The expert fitting into an existing lower floor cupboard enables it to be neatly tucked away. Upstairs it sits comfortably beside the staircase, creating a unique way to travel up or down the stairs.
There really is no end to our experienced surveyors and fitters' ability to create a way to allow you to remain in the home you love and navigate any staircase!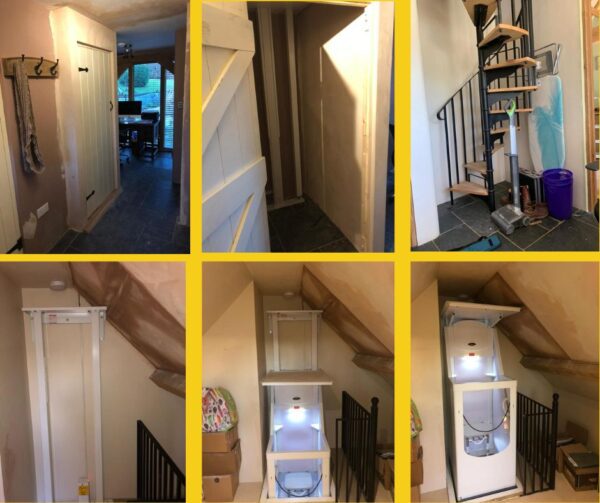 Wessex VM30 Through Floor Lift – further information
For further information about Wessex Lifts and about Through Floor Lifts please follow the links below:
There is also information about the Wessex VM30 and other Wessex products on the Wessex website here.
Visit our Showroom
Don't forget you can visit our showroom to try our products and discuss your needs with a member of our team.
If you have any questions please contact us, we look forward to hearing from you.