Here's a recent installation of an Access Flow X stairlift by our engineer Sean Brewer.
Travelling over 26 steps with 9 metres of rail made specifically to fit the staircase, it has 180° parking at the ground floor and 90° parking at the second floor.
It's given our client the independence to access all areas of his house again. If you have a curved staircase and are looking for a quality designed stairlift, give us a call on 01363 776486.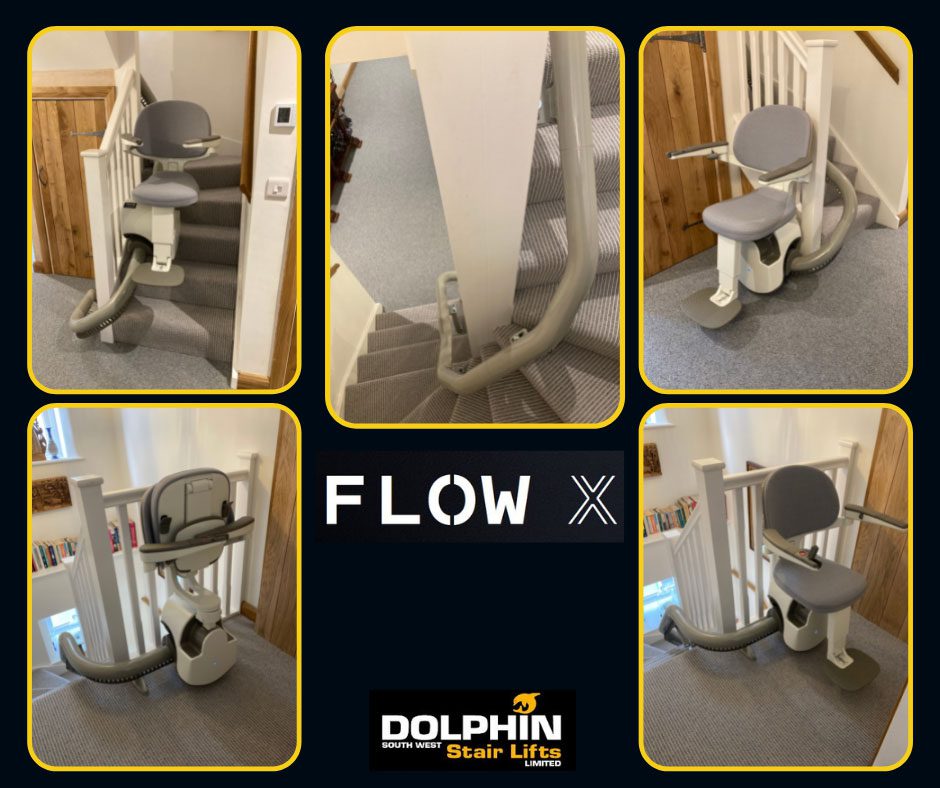 Read about the Flow X on our curved stairlifts page:
Meet the manufacturer
See more of our news on our facebook page: facebook.com/DolphinStairliftsSouthWest
If you would like to book a free survey simply get in touch:
Feel free to share this post with someone who might be interested in a Flow X stairlift.